Uinta (Upper Elementary, Grades 4-6)
With the start of a fresh new school year, Uinta students and teachers set out on our very first Writing Workshop. The assignment culminated in a foldable book called "All About Me!". Students made use of creative writing, self reflection, and the writing process.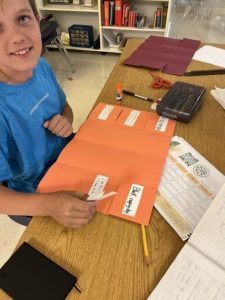 There was anticipation as we translated our names into the runic alphabet, and laughter as we created our "codenames" (i.e. iridescent jumping spider)! And, a poem was carefully crafted by each student wherein they decided how they would run things, if they were in charge of the world.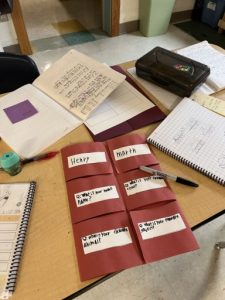 To close out the assignment, everyone revisited their work, spent time proofreading and editing their text, as well developing the phrasing and organization of their writing.  In the coming weeks, a self evaluation will be completed to identify what went well, and how we can all improve in the future.