Basic Herbology and Practical Potions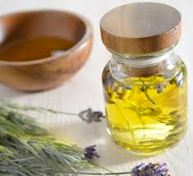 Basic Herbology & Practical Potions
with Donda Hartsfield, Outdoor Classroom & GO teacher
Wednesdays, 3:45 – 5:00, November 18th – January 27th
(Elementary Only): Students are introduced to the joy and the science of herbal awareness and application through sensorial and practical experiences.  Students will encounter such herbs as Hawthorn, Dandelion, Yarrow, Calendula, Lavender, Elder, Marshmallow, Rosemary, Thyme, Ginger, Nettle, Rosehips, Mint and more.  Students will be preparing and taking herbal remedies home throughout the course.  Fees cover cost of supplies that go home, such as bottles, teas, glycerides, etc.  Full attendance is strongly recommended!
Register by Monday, November 16th!
Wednesday, November 18th
Introduction to Herbs and Herbal Teas – gathering and drying techniques, tasting exploration of herbal varieties including their medicinal properties, preparing custom tea blends
Wednesday, December 2nd
Glycerides and Vinegars – Herbal extractions through the use of glycerin and vinegar
Wednesday, December 9th
Decoctions – root extractions through simmering and reducing
Wednesday, December 16th
Salves – Creating topical salves through gentle heating of herbs, oils, beeswax
Wednesday, January 6th
Syrups – Decocting herbs with water and adding honey to make delicious therapeutic syrups
Wednesday, January 13th
Plant Profiles and Dreaming Bundles – Making a plant profile containing important information about the plant of choice.  Practicing the art of informed intention with plants by selecting certain plants for certain desired effects through dreaming bundles which can be placed beneath one's pillow.
Wednesday, January 20th
Finishing Vinegars & Glycerides – Straining herbal materials from the liquids of vinegars and glycerides as well as bottling and labeling
Wednesday, January 27th
Medicine Trade – Celebrate through sharing what we've learned as well as extra herbal potions with each other
Basic Herbology & Practical Potions
Contact Donda Hartsfield for more information at dondahartsfield@mcsslc.com
Or 801-604-3020
Child's name:___________________________________________   Child's Class: ______________________________________
Parent's name: __________________________________________ Parent email: ______________________________________
Parent's phone number: ____________________________________________ Cost of course:  $70.00 per student
Form of payment:   Check    or    Cash   Will your child be in Extended Day on these days?  Yes  or  No
Please make checks payable to Donda Hartsfield and give payment and registration forms to the MCS Office.
Register by Monday, November 16th!