Today, August 31st marks the 146th birthday of Maria Montessori. Today, our students recognized her and the great work she accomplished.
We are so grateful to have such a beautiful school, founded with Maria Montessori's love toward and focus on children and their natural development within a prepared environment.
Please learn more about Maria Montessori and her life here or check out our small display this week in the MCS lobby. It is bound to inspire, enlighten, and teach you more about love, peace, and accomplishing goals you believe in.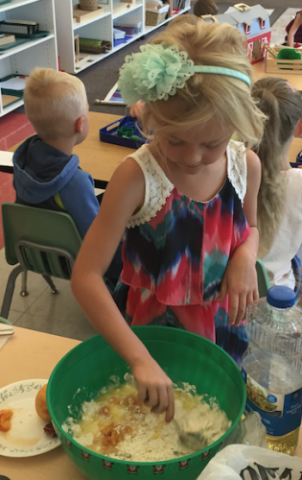 An Early Childhood student mixes up a cake batter for Maria Montessori's birthday.
Maria Montessori, we raise our hats to you. Cheers!