A labyrinth can be used for walking meditation. The one built by the Uinta students and staff is a single winding path from the outer edge in a circuitous way to the center and out again.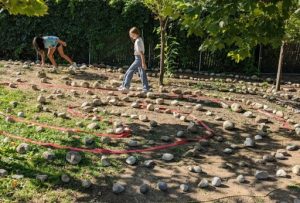 Labyrinths are used world-wide as a way to quiet the mind, calm anxieties, recover balance in life, enhance creativity and encourage meditation, insight, self-reflection and stress reduction.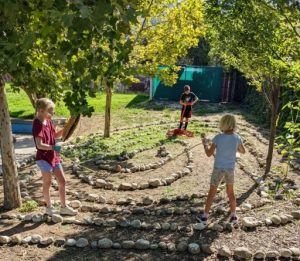 Let the walking begin.