This school year we have had a total of 83 positive cases of COVID-19 occurring among MCS students and staff. (5/23/22)
 Figure 1. Count of student & staff cases to date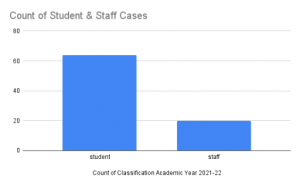 Figure 2. Positive cases by setting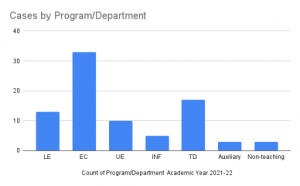 Figure 3. Positive cases by month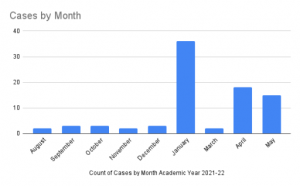 Similar to the greater Salt Lake community, MCS experienced a major spike in positive cases during the month of January 2022. At that time, MCS had 36 cases reported over 24 consecutive days.
In April 2022, following modified guidelines from the CDC and the Utah Health Department and improved community transmission numbers, MCS moved to making masking indoors optional. Within 2 weeks positive cases occurred across 9 separate school settings. Masking indoors was reinstated and, fortunately, community spread was able to be contained to one early childhood classroom.
Gratitude
Public safety measures and guidance shifted and changed frequently this year. We are grateful to the Health and Safety Committee for their advice and support as we navigated these changes.We would also like to express our gratitude to MCS parents and staff. This has been a challenging year and we are so very grateful for the grace everyone has extended to the community. ​