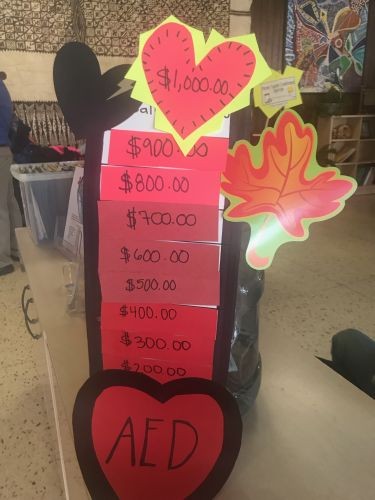 We are absolutely gushing with gratitude! An MCS parent, who wishes to remain anonymous, contributed a generous donation today to our AED fund that helped us reach our goal!
Now we will be able to purchase an AED (or Automated External Defibrillator) machine for our community, and have the ability to truly save lives.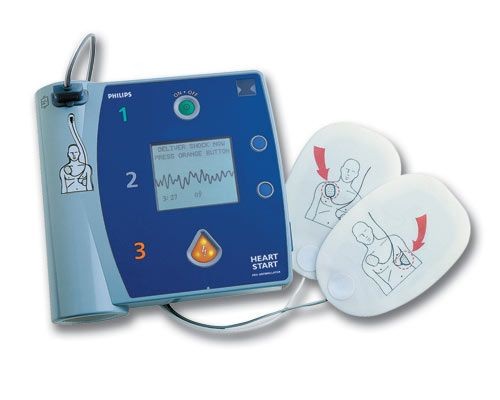 For those who aren't familiar with what an AED does, here are 7 reasons why it's important to have one on site:
1. Sudden cardiac arrest is the leading cause of death in the U.S. From schools to homes to public places, 7,000 to 16,000 children die from sudden cardiac arrest each year, often from undiscovered heart defects. For adults, 10,000 sudden cardiac arrests occur in the workplace every year.
2. CPR is not enough. While CPR is important, and all of our staff at MCS are CPR certified, only an electric shock can restore a normal heart rhythm when a person experiences ventricular fibrillation – the leading cause of sudden cardiac arrest.
3. Paramedics are fast, but not fast enough. The average EMS response time in a typical community is nine minutes. In a sudden cardiac emergency, that's too late.
4. Certain populations are at higher risk. Sudden cardiac arrest cases go up for men over age 45 and women over age 55. In addition, the probability a sudden cardiac arrest is higher for people who have cardiac risk factors, including high blood pressure, obesity, or smoking.
5. There is a cost to doing nothing. The American Red Cross estimates that a sudden cardiac arrest fatality in the workplace can cost up to $1.3 million in direct and indirect costs.
6. Early treatment dramatically improves survival rates. When people properly use an AED and CPS on a victim within the first three to five minutes of a heart stopping, survival rates are as high as 60%.
7. Preparation for the unexpected matters. 34% of workplaces that have implemented an AED program have used their AED at least once in order to help save a life.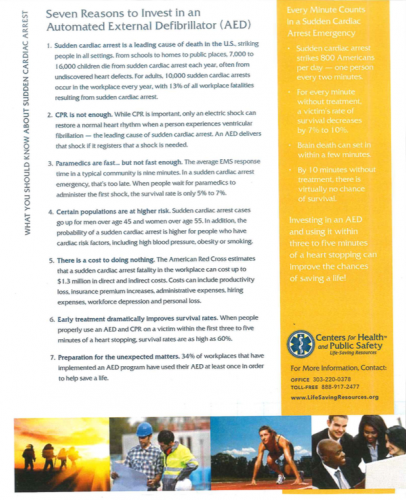 Thank you so much to each and every one of our community who helped us reach this incredible goal!