Parent Education Night is coming up next Thursday, October 2nd from 6:30-8:00pm.  Toddler, Early Childhood and Elementary parents are invited.  Child care is provided, free of charge, but must be signed up for in advance in the office.
Scroll down for more information about each programs presentation details for the evening.
This is a great way to earn Parent Participation Hours AND stay in touch with your child's Montessori experience!
 TODDLER PARENT EDUCATION NIGHT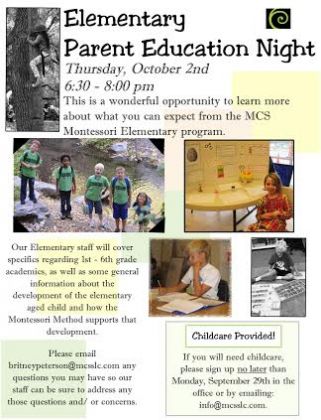 EARLY CHILDHOOD PARENT EDUCATION NIGHT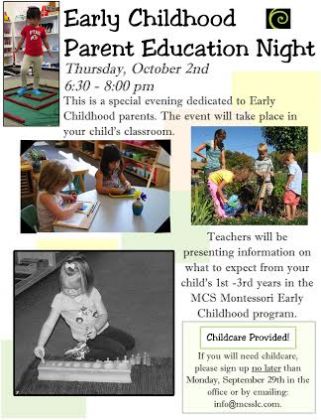 ELEMENTARY PARENT EDUCATION NIGHT